Eating Coeliac in Niseko - Gluten-free in Niseko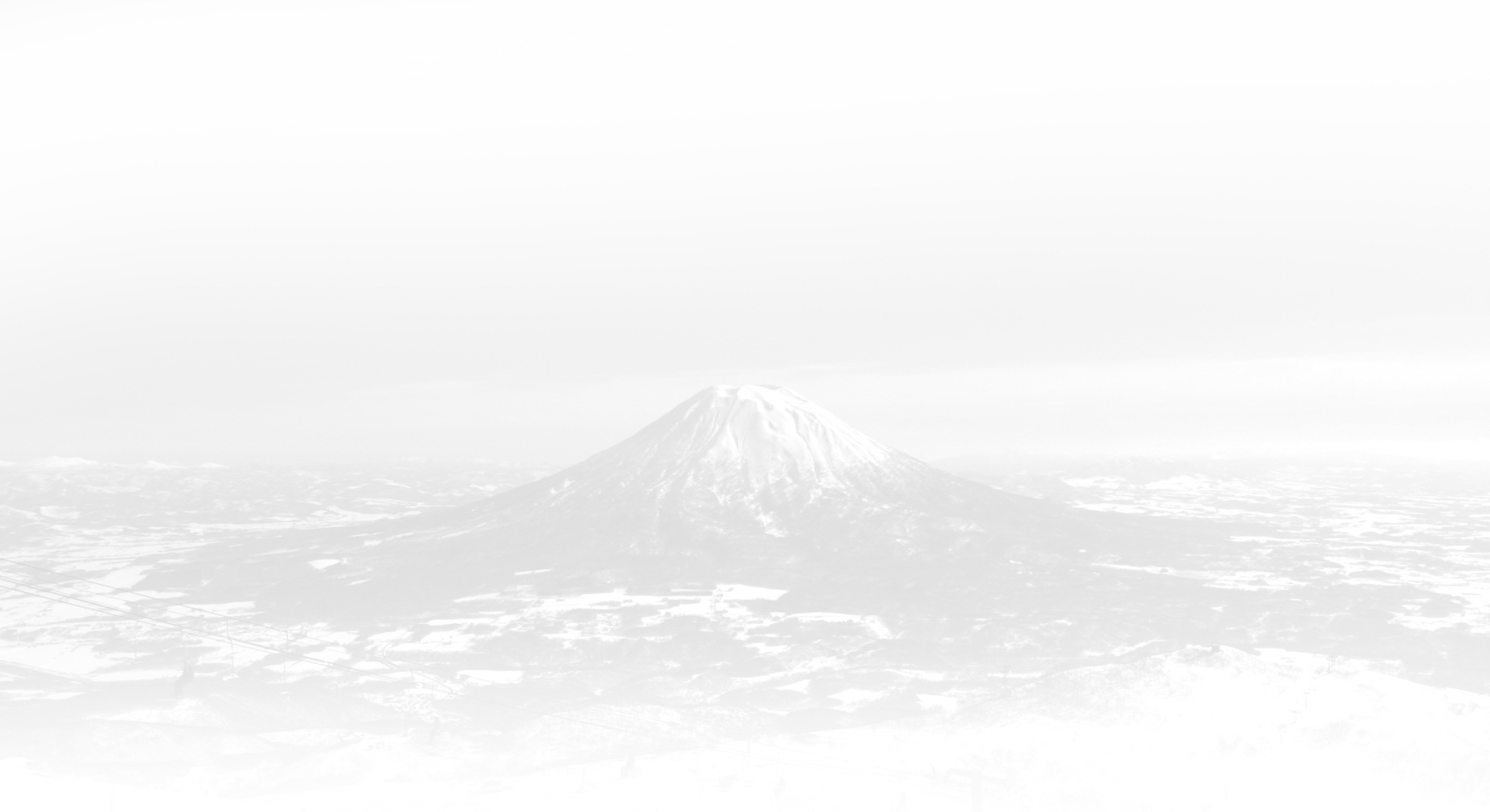 Eating coeliac in Niseko - our guide to gluten-free travel in Japan
We won't sugar coat it … eating coeliac in Niseko and the rest of Japan can be tough if you don't plan ahead!
The language barrier, unfamiliar ingredients, and a small local coeliac community mean you will be acting as a makeshift coeliac lecturer as you go. Coeliac is a rare condition amongst the Japanese, and so many are unaware of it's risks.
However, all is not lost. It is definitely possible to enjoy and savour terrific food as a coeliac in Niseko.
Moiwa Lodge owners Dirk and Erin have gone through this process for their coeliac and vegetarian daughter, and in this article we try and share that knowledge - why it can be hard, what you can do about it, provide you a few tools to help, and explain the places that we've found in and around Niseko that do coeliac food well.
With a few easy steps and a little bit of planning, eating gluten-free in Niseko can be delicious, easy and safe.
The Japanese people
Let's start with the people. The Japanese are a risk-averse society, which for a coeliac is both good and bad.

The good is that they won't take a risk with your health.

If staff understand the coeliac condition, they will treat your allergy with the caution it deserves. You can be sure that most places will go through every ingredient and check it to the letter.

This may all be fantastic, however this also leads us to the bad:

Even though a kitchen may be spotless, without a trace of gluten in the ingredients or food chain, many restauranteurs simply don't want to take the risk. Many would rather say they have nothing gluten-free, as it all might be too hard – it has happened to Dirk and Erin. This can particularly happen in a busy winter season when standing behind you in the busy queue is a willing and waiting customer with no dietary requirements.

It's a shame, as there are so many great restaurants that would be perfect – we'll tell you the good ones later.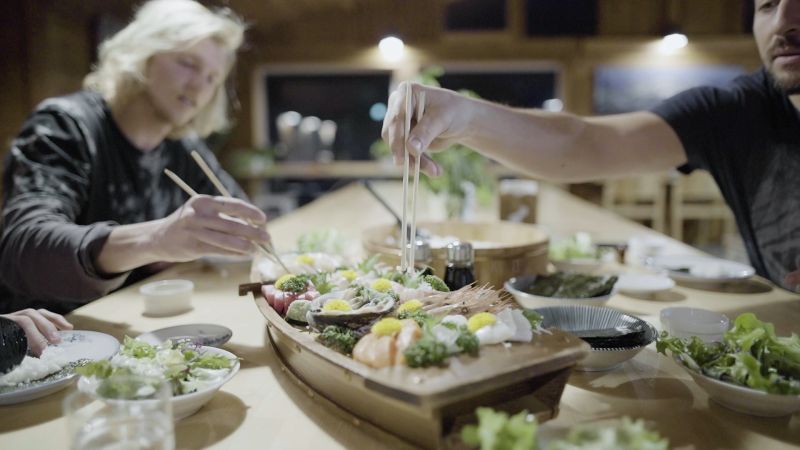 The food
Whilst initial impressions of Japanese cuisine involve rice and fish alone, gluten appears everywhere. Gluten from soy sauce or teriyaki sauce finds its way into almost every dish. Crumbs seem to leap into every deep fryer, and unwanted garnishes are thrown last minute onto unsuspecting dishes.

With all that said, coeliacs can still eat well in Niseko, but you need to be prepared.
Beware the hidden gluten:
Edamame can often be cooked in the same water as udon noodles – confirm this before ordering.
Soba noodles (from buckwheat) can often contain gluten. Confirm they are 100% buckwheat flour before ordering.
Communal yakitori or meat grills are a common source of contamination due to marinades on meat.
Egg fillings can sometimes contain mayonnaise for texture/consistency - occasionally this mayonnaise may contain gluten.
Eating sushi can be problematic at times – most restaurants will not realise that soy sauce contains wheat, whilst sometimes the vinegar used in sushi rice also contains gluten. Also watch out for the mayonnaise used in sushi.
Some tips before you travel:
Make sure you bring your own gluten-free soy sauce. It's easier to bring your own and be sure than to take a chance. You'll be surprised how much you use it.
Pack cereals from home to have with yoghurt/milk. We have gluten-free cereal available at Moiwa Lodge, but other accommodations may not.
Pack plenty of snacks for the times you are away from trustworthy food. The snack packaging can be incredibly tough to read, so have something dependable to get you through those awkward times.
Make sure you print out a Japanese coeliac travel card for your trip, and save a copy on your phone. Something like the one provided by legalnomads.com is perfect – it does cost $8.99USD, but it's one of the few cards that explain all things gluten-free in native Japanese and in great detail, including local ingredients and possible substitutes: Download your Japanese coeliac travel card

Coeliacs are rare in Japan. You will need to educate many of the restaurants you visit about the condition. Therefore, be careful using other printable coeliac travel cards. We've tried them, and many are simply "Google Translate" versions of English gluten-free cards. Translation to/from Japanese is notoriously difficult, and the translations on these cards are terrible - to the point that local Japanese can't understand them!

You can't always carry a travel card, and so it helps to learn something simple like 'Gluten allergy' in Japanese – Guruten'arerugi. It's remarkably similar to English. You can hear/learn it yourself here.
Download the Google Translate app to your phone and hold it over the ingredients list on packets at the supermarket or 7-11. It might not be perfect, but it's a good tool to help understand what you're buying.
Download Google Translate for iPhone or Download Google Translate for Android
There are precious few restaurants that genuinely cater to coeliac diets in Niseko, so make sure you book in advance. More on them below.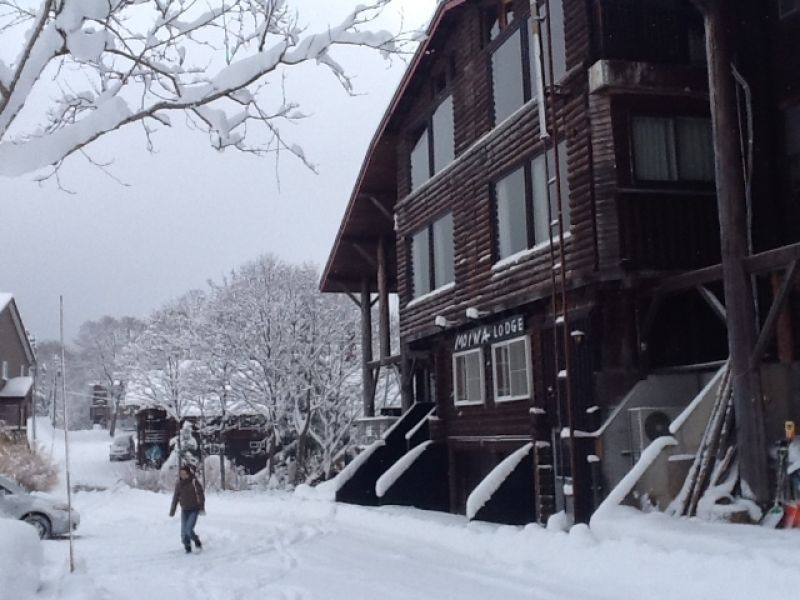 Pick your accommodation
We wouldn't be writing this article if we didn't care about catering to coeliacs at Moiwa Lodge. We understand coeliacs require a separate preparation area free of contaminants. Our breakfast has gluten-free bread, a separate gluten-free toaster away from others to contaminate, gluten-free butters, condiments, spreads, etc.

Our ever-changing dinner menu has items that can be made gluten-free.

For the best experience, please let us know in advance when someone in your party is coeliac, and speak with Yukari in the kitchen to work out a plan for delicious meals on your trip.

We also cater to vegans, vegetarians, etc.
Other accommodation in Niseko
Most high-end hotels will cater well to coeliacs.
The Hyatt in Hanazono does a good job, as does Ki Niseko in Hirafu. The Hyatt has many different fine dining restaurants on offer, but the high prices for food and accommodation at these venues will reflect the 5-star service and location.
We don't know of any other small lodges in Niseko that cater to coeliacs on a regular basis. As a powder-hungry skier, it's important to start the day right with a good breakfast. Most lodges won't have enough variety or facilities to satisfy, so make sure you speak with them at length before booking to avoid disappointment or an empty stomach.
We'd love to add more accommodation providers to this list - Please inform us if other accommodation in Niseko caters well to coeliacs – we'd love to build a community.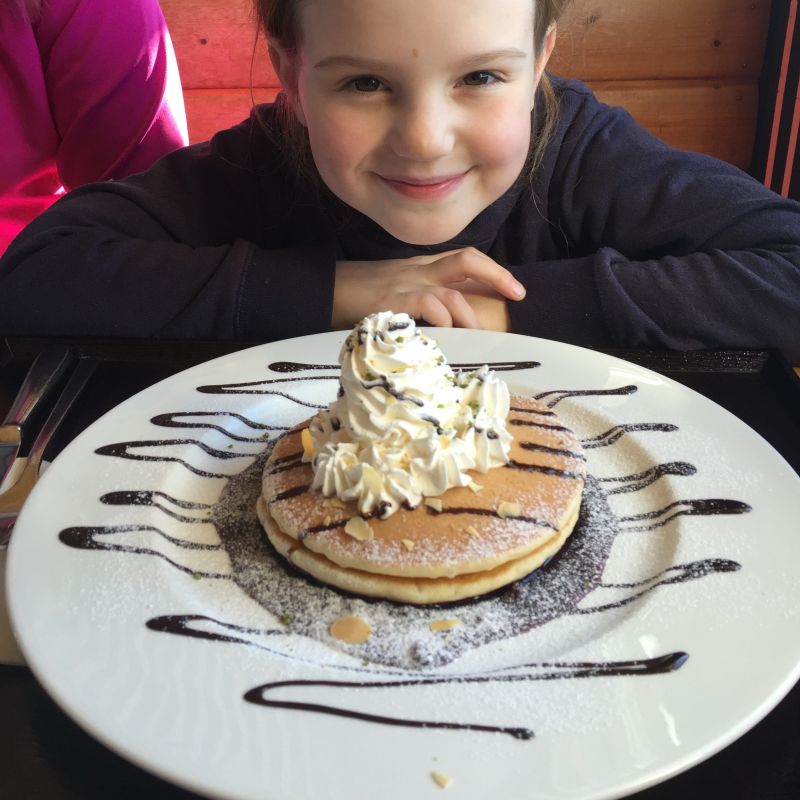 Gluten-free in Niseko - the restaurant guide
When making a booking, be sure to mention that someone in your group is coeliac.

We can help to arrange a booking at any restaurant for you, and converse in Japanese with restaurant staff. Regardless of your accommodation, make sure someone does this for you.
Matsuri (Moiwa) – Izakaya with a cool atmosphere at the base of the mountain. Try the butter corn, seaweed salad, salted cabbage, and the best wagyu we have tasted! Contact us and we can make a booking for you.
Kobito (Moiwa) – Plenty of sushi options. Whilst they don't list themselves as coeliac friendly, it's one of Erin and Dirk's daughter's favourites in the area. Non-coeliacs should try the ramen. Website
White Birch (Niseko town) – stunning French food on the main street of Niseko town. A husband-and-wife team that produces high-quality, delicious food with great service. Call ahead to book for dinner, and make sure you let them know about a coeliac – they will do all they can to help. Website
Kushiya (Niseko town) – Izakaya style restaurant. Try the kitsune pizza (incredible), butter corn and sashimi. Website
Taj Mahal (Annupuri) – beautiful Indian food at the base of Annupuri, close to Moiwa Lodge. They will pick you up for dinner and drop you home - all for free. They also deliver. Website
Abucha 2 (upper Hirafu) – one of the best atmospheres in the area. Staff shouting orders constantly to the kitchen and the food is fast and delicious, creating a unique vibe. Our pick in Hirafu. Website
Musu (middle Hirafu) - a terrific cafe above the Burton store in the heart of Hirafu. A varied menu with mainly western-style food. Great also for après drinks. Website
Ren kitchen (Hirafu) – a small Izakaya restaurant with a dedicated gluten-free menu. Website
The Barn (lower Hirafu) – high-end dining in a unique barn-style building in the heart of Hirafu. Make sure you book well in advance. Website
Kamimura (middle Hirafu) – fine dining with a set menu for dinner in winter, and a good one for a special night out. Website
The local Niseko Wine and Dine guide has a gluten-free section that changes regularly: Niseko Wine and Dine guide
Many of these restaurants are part of large 5-star hotels, but our favourite independent restaurants from the guide we have already listed above.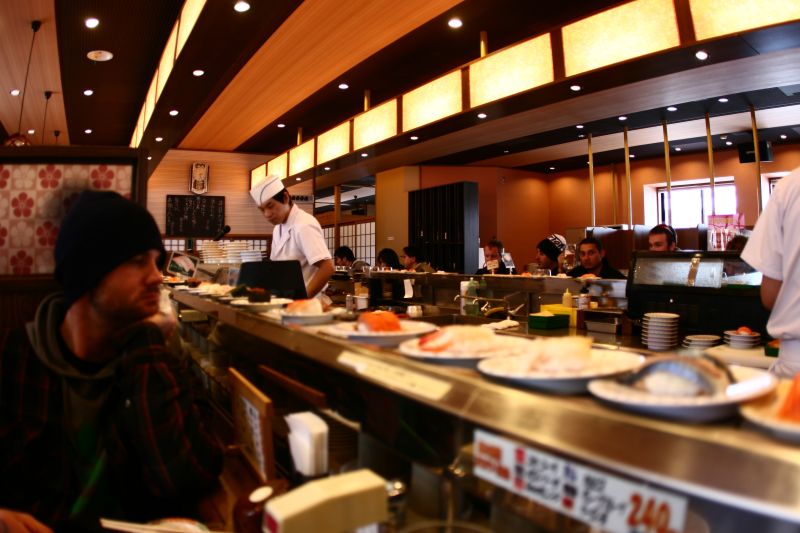 Further reading
Gluten-free guide to Japan, including restaurants in major cities from Legal Nomads - https://www.legalnomads.com/gluten-free/japan/

Food labelling, allergens, coeliacs, and travelling with any allergy in Japan:
https://livejapan.com/en/article-a0001856/

Travelling elsewhere in Japan? Here are some more restaurant options in other cities:
https://www.thehappycoeliacaustralia.com/glutenfreejapan
Related News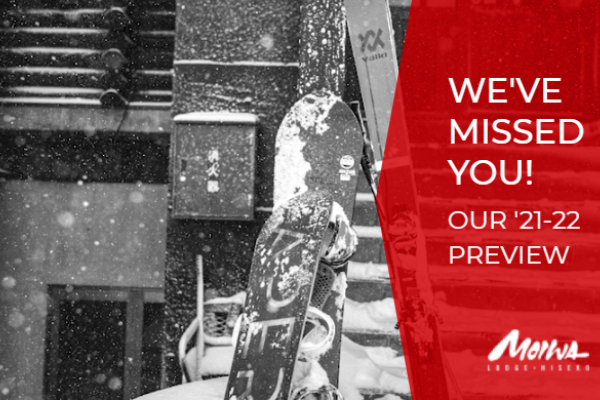 2020 was one of the weirdest seasons on record. Terrific snow, outright loneliness, and the promise of what's to come in 2021/22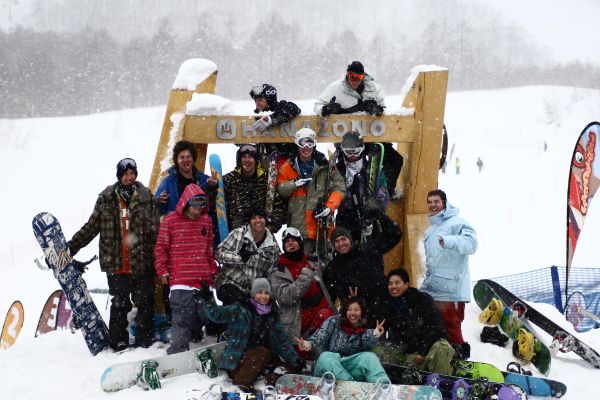 Let us take care of your group adventure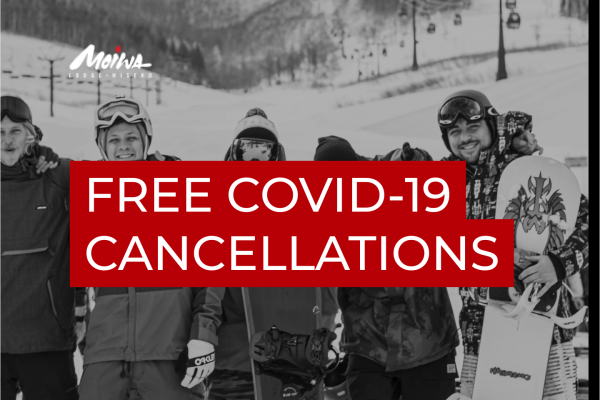 There are no more excuses. We're now offering free COVID-19 cancellations for bookings - check all the details.