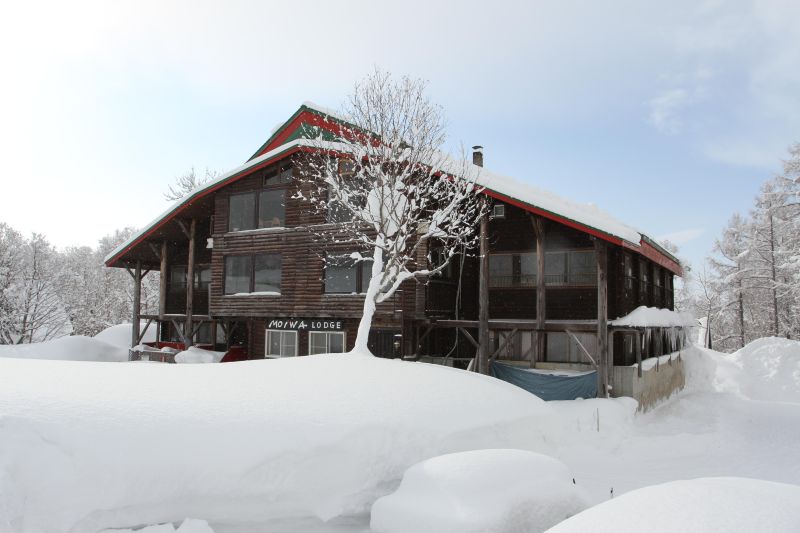 WELCOME TO MOIWA LODGE
Come and experience one of the best and most unique ski lodges in Niseko. We're proud of Moiwa Lodge, and continue to hold onto its soul despite the mad crowds and crazy development in other Niseko areas.

We've created a warm, welcoming, cosy and super cool experience that will have you pumped and glad you stay with us!
A GREAT PLACE TO LAY YOUR HEAD
Huge common areas, great food and comfortable rooms all on the slopes of Niseko.

Moiwa Lodge is a true powder skiing lodge. We pride ourselves on providing quality, affordable, comfortable and friendly accommodation in the best slopeside location of the Niseko area.

Our guests tend to be experienced skiers and boarders who travel to Japan to ride powder away from the crowds. They want their own powder, their own unique experience, and to talk with like-minded adventurous souls at the end of the day. They don't care for the hustle and bustle of the crowded base areas of Hirafu, Niseko Village and Annupuri.
We provide perfect accommodation for powder hungry skiers and boarders ready to explore Niseko and beyond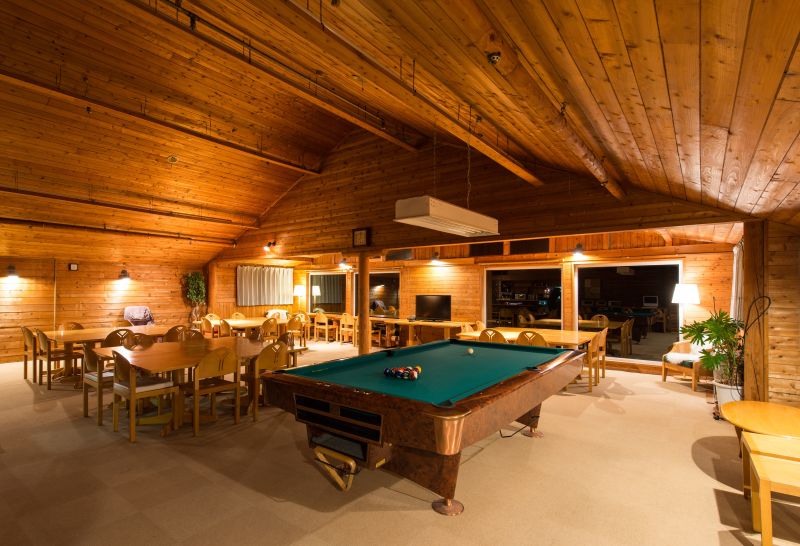 Don't fall for the trap of skiing with the masses
If long lift lines, tracked out powder and pushy tourists aren't your thing, come to Moiwa! Unlike the heavily populated bases scattered across Niseko, we are located in a smaller ski village with a super relaxed crowd. Sleep 100m from the ski lift, and experience some of the best powder in the world waiting on your doorstep!

After a dump, the powder at Moiwa can remain untracked for days! The lift lines are small and the people are chill….no Bogner suits here!

But if you have younger kids, the weather isn't great, you want to access the long runs of Niseko United or hit the park, we will take you to Annupuri in our daily free shuttle.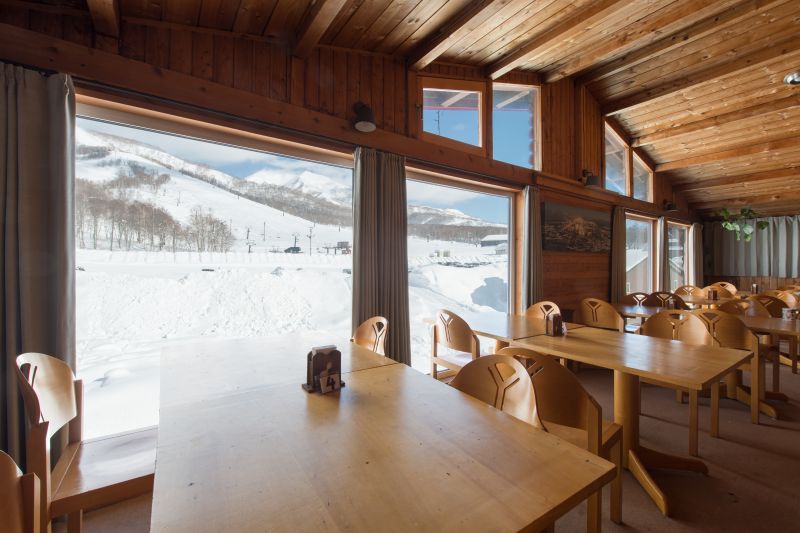 You'll love Moiwa too
Our staff are as excited to be there in Moiwa as you, with many returning year after year after they fall in love with Moiwa and Japan. They want you to share that great experience. We have Niseko guides who live in the lodge year round, who are happy to share their knowledge on the area with you.
Perfect for
SINGLE TRAVELLERS: Travel but don't feel alone. Moiwa Lodge is filled with like-minded adventurers. With plenty of new friends, you'll have someone to ride with.
GROUPS: Huge common spaces, room flexibility, lots of capacity and the know how to deal with any group numbers, the lodge is set up perfectly!
FAMILIES: With family rooms and cottages, games, pool table, plenty of space indoors and lots of outdoor fun, Moiwa Lodge is great for families.
MEET THE TEAM
Our staff and helpers are a great fun mix of Japanese and western guys and girls who love the snow as much as you do. They are here to help your stay be as fulfilling as you want it to be!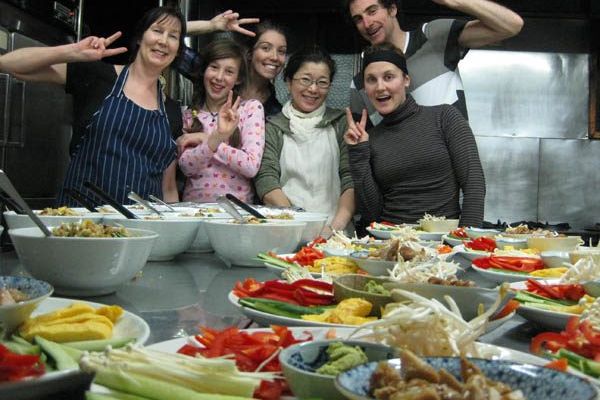 YUKARI SHIRANE
Yukari has lived and worked in the lodge since 2008, and is the rock of our operations. An amazing cook, immaculately organised, and constantly smiling, she will feed you, and help with all the bits and pieces that take the hassle out of your stay.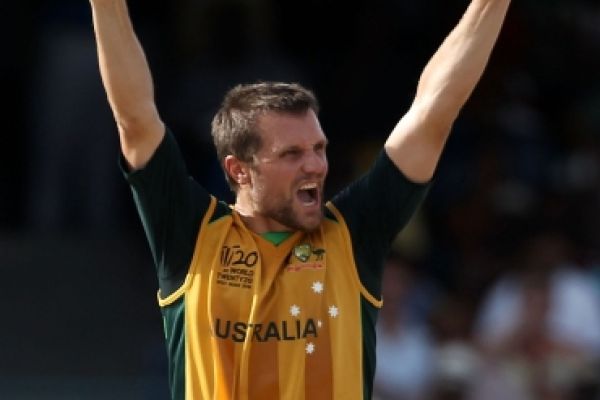 DIRK NANNES - OWNER
Former World Cup mogul skier and international cricketer, Dirk bought the lodge in 2008 and manages its operations. Outside of enjoying Niseko's powder, he's has a busy media role commentating Winter Olympics, world cup cricket tournaments, and TV/radio commitments.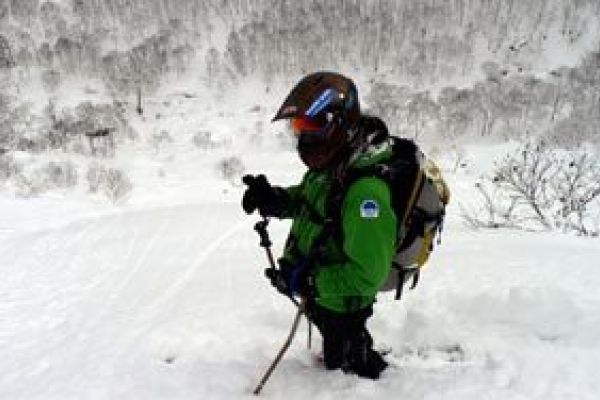 NAOTO SETO
Naoto is one of Niseko's most respected guides, and operates his own guiding company from the Moiwa Lodge office. A former competitive extreme skier, he knows absolutely everything about Niseko and the surrounding resorts.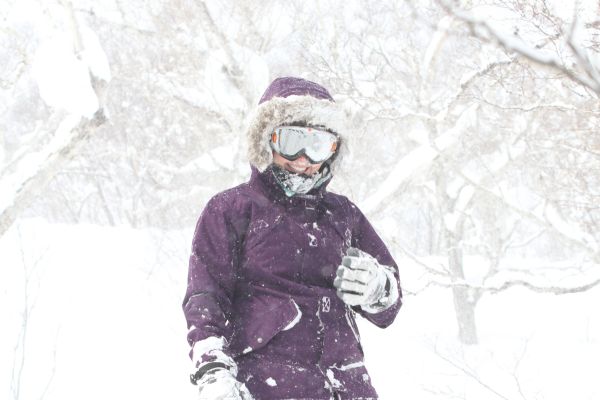 ERIN NANNES
Erin has worked seasons in Europe and North America, and bought the lodge in 2008. With an infectious positive attitude, she was also behind the redesign of much of the lodge over recent seasons.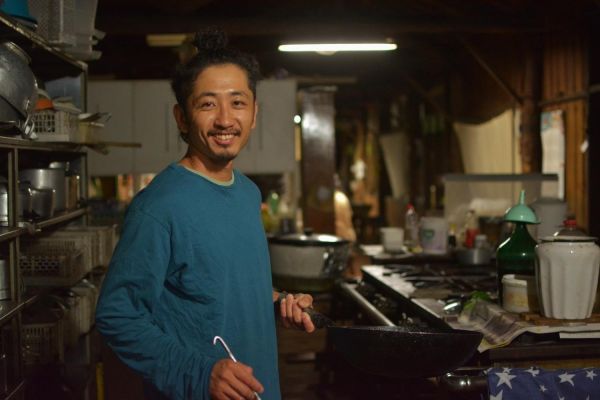 NAOSUKE MUROTA
A long time local, Naosuke will keep you happy and merry in our bar in between shredding the mountain. In the off season he's a local farmer and makes the awesome gourd lamps you will find around the bar - https://linktr.ee/naosukemurota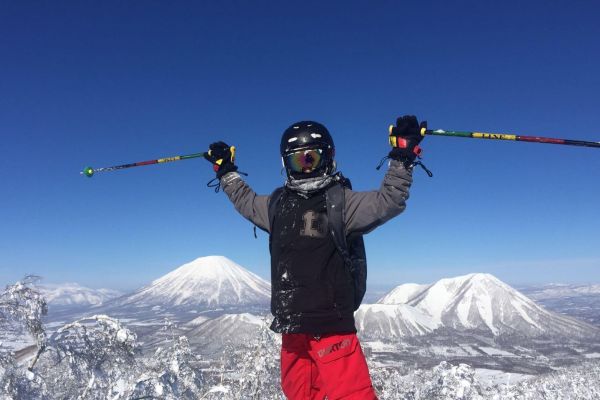 MAX NANNES
Running a lodge is a family affair, and aged 16 its time to discover what hard work is all about. After hitting the park and flipping his way through his day, you might find Max taking out the trash or delivering a meal during his school holidays.